Here I am, back with another fashion post. Check me out, getting all adventurous and all that. I was off work last week (which was complete bliss - I definitely needed some down time) so I dragged my boyfriend to a local park to take these photos for me. Its safe to say the weather was not on my side and I look ridiculously windswept on the majority of these photos! However, I persevered and manage to get a few pics of what I wore.
This Missguided combo is my favourite outfit of the moment - I've worn it countless times now and I'm still not bored. The checked playsuit was a must-have as soon as I saw it on their website as I'm completely obsessed with all things checked at the moment and I love the flattering shape - its got 3/4 length sleeves which make it more winter appropriate and the material its made from is fairly thick and strudy. Paired with a thin waist belt (this one was only £1 from Primark), it makes for a stylish but comfortable look. For only £24.99 too, its a serious bargain and something I'll be wearing over and over again this season.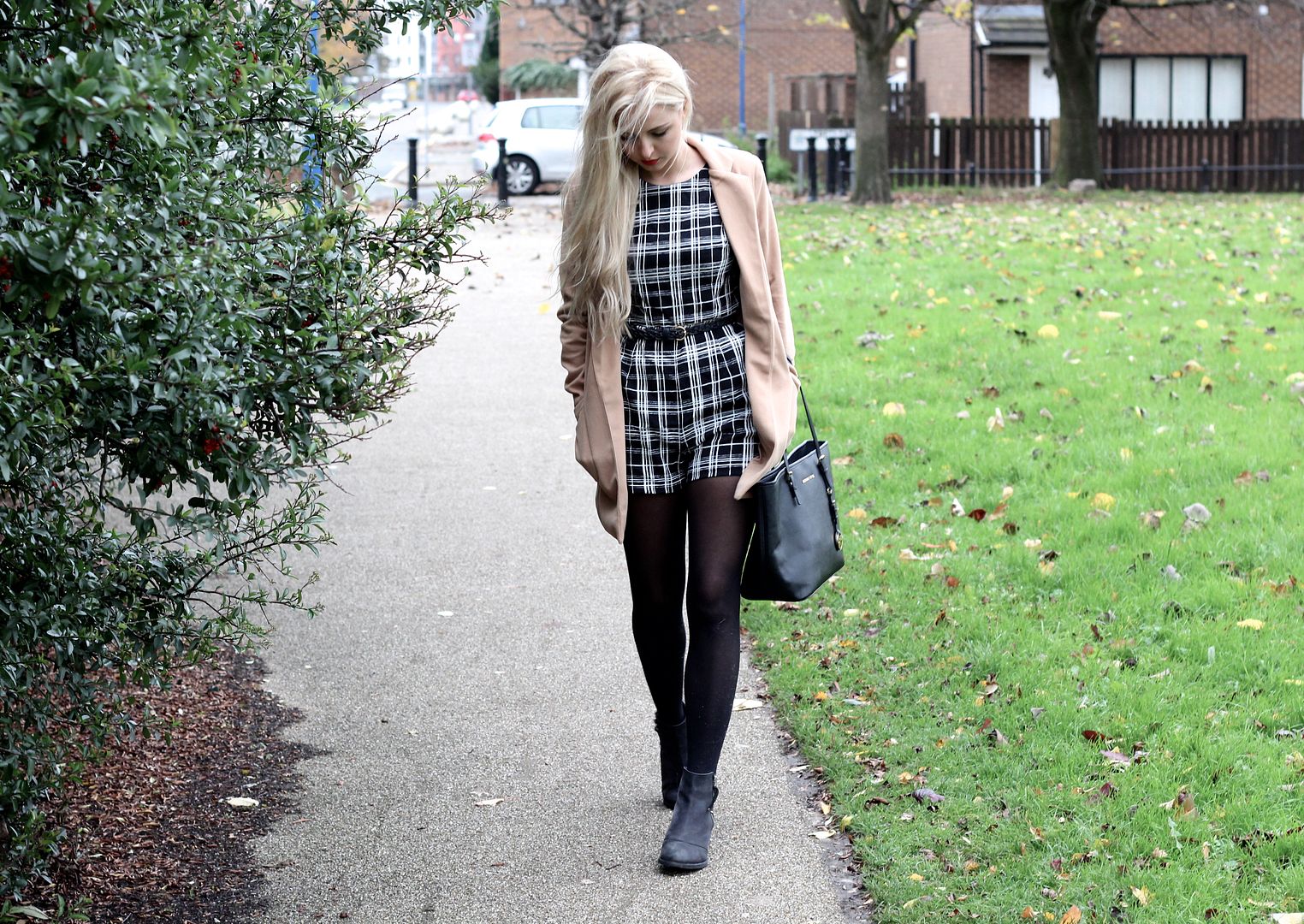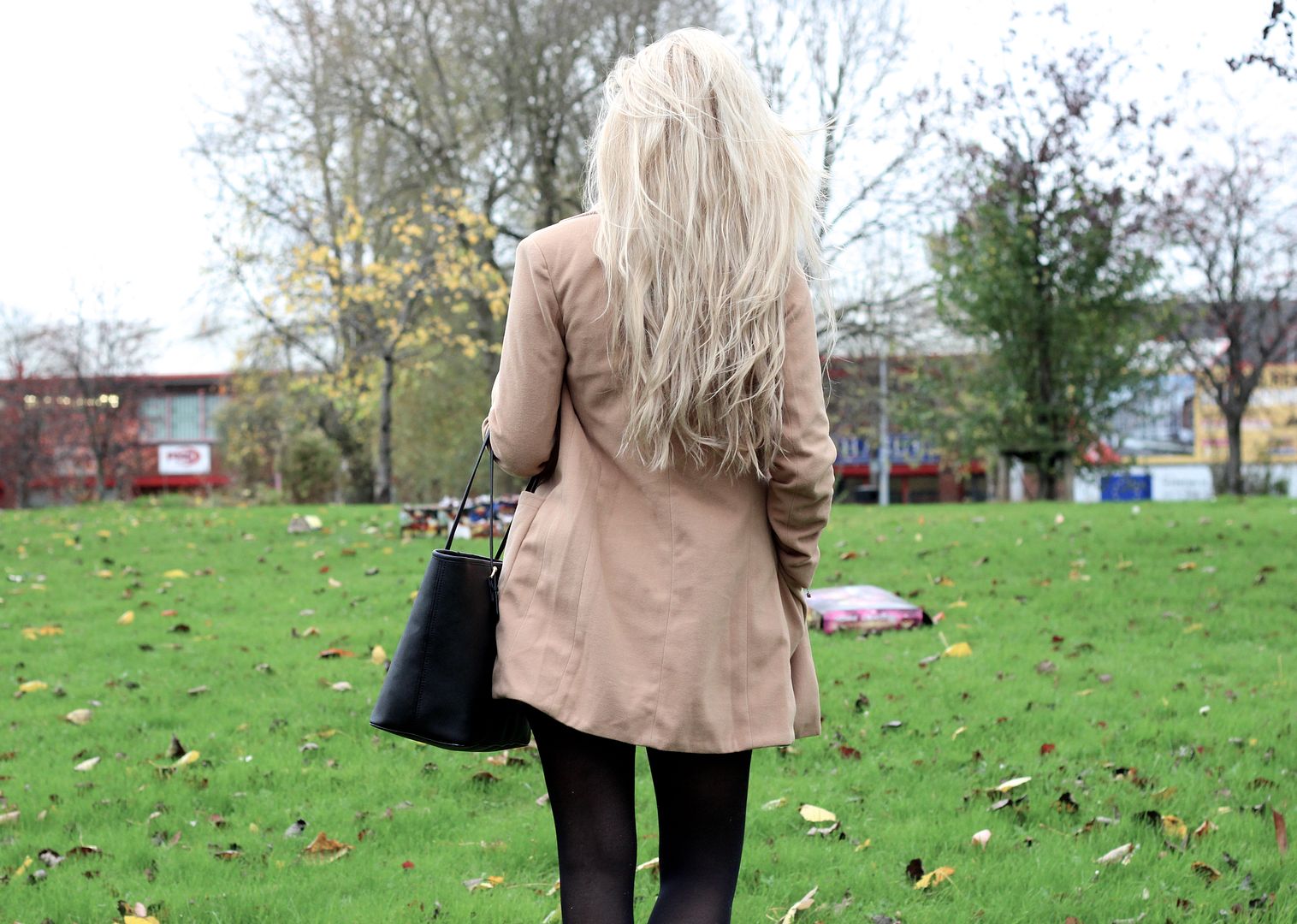 This tailored coat is also from Missguided and another item I've been wearing none stop recently. I was influenced to buy this after seeing
the lovely Em from

Em Talks
looking fantastic in something similar over on her blog and
I've had countless compliments
since
. I've always wanted to own a camel coat as I think they're such a timeless piece that can be worn over and over again with virtually any outfit. Whilst this one is probably not the best for keeping really warm throughout the Winter months (its quite thin), its one that can be dressed up or down and will instantly make any outfit look 10x more chic. I'm completely in love with it and for the price, I would urge everyone to buy it!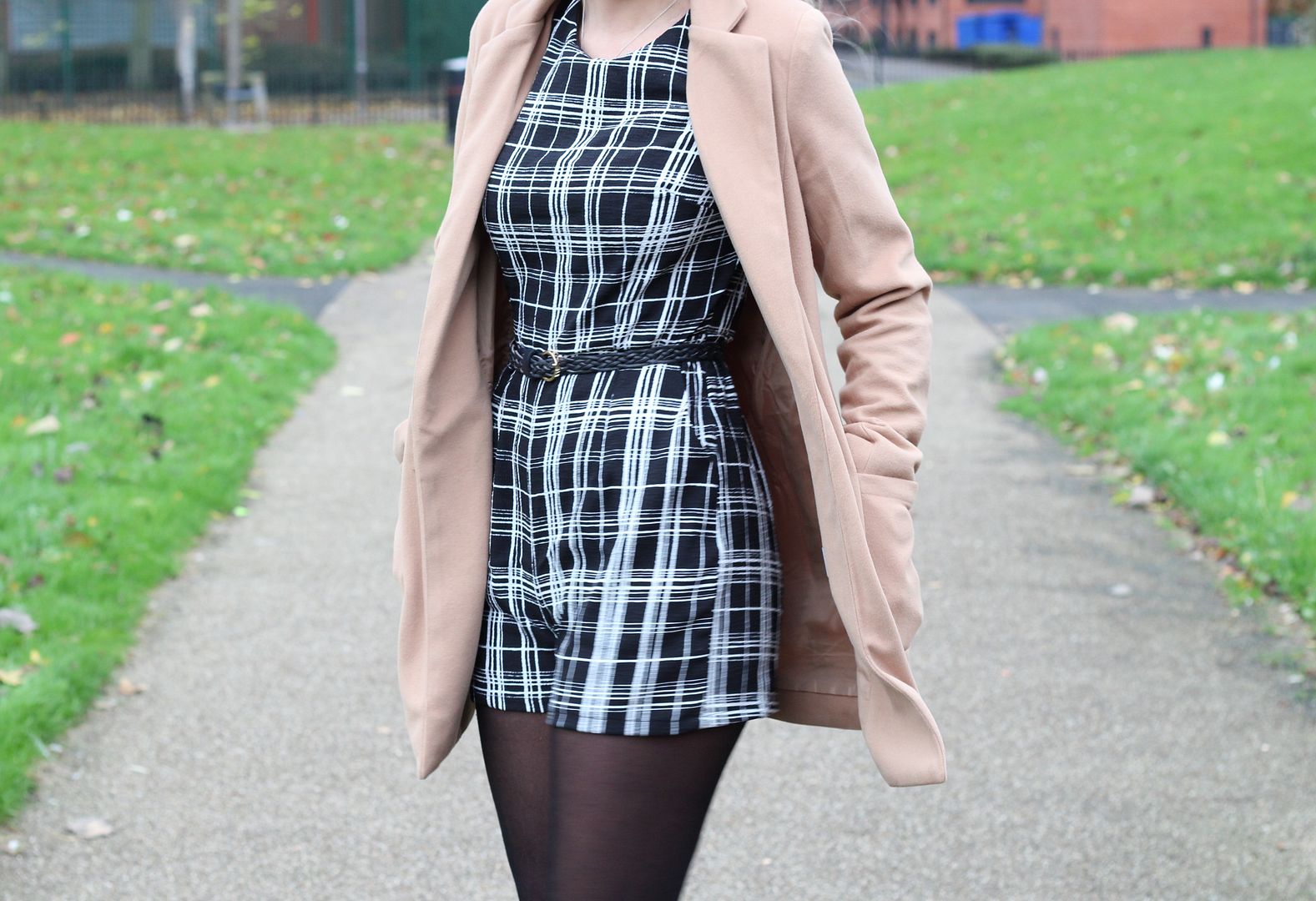 My boots are last season Topshop and SO comfortable - I've been wearing them almost every day as they're so easy to throw on with any outfit!
I'm really loving Missguided at the moment - I could spend all day browsing their site for fashion bargains!
Do you like these pieces?