You'd never guess by looking at my current wardrobe but I actually used to really despise tartan printed clothing! I'm not sure why that was but in more recent years, I've become a bit obsessed and my wardrobe now consists of many different checked and tartan prints. Its the one print I always think of when I think of A/W style and my Winter wardrobe certainly wouldn't be complete without some!
The latest addition to my collection is this cute checked bodycon dress* from Blue Vanilla which is perfect for both day and night wear. I have to admit, its a little shorter than I'd like and I did have to keep pulling it down but other than that its a lovely dress - I love the cute little sleeves, the quality is great and it has a lovely flocked textured fabric.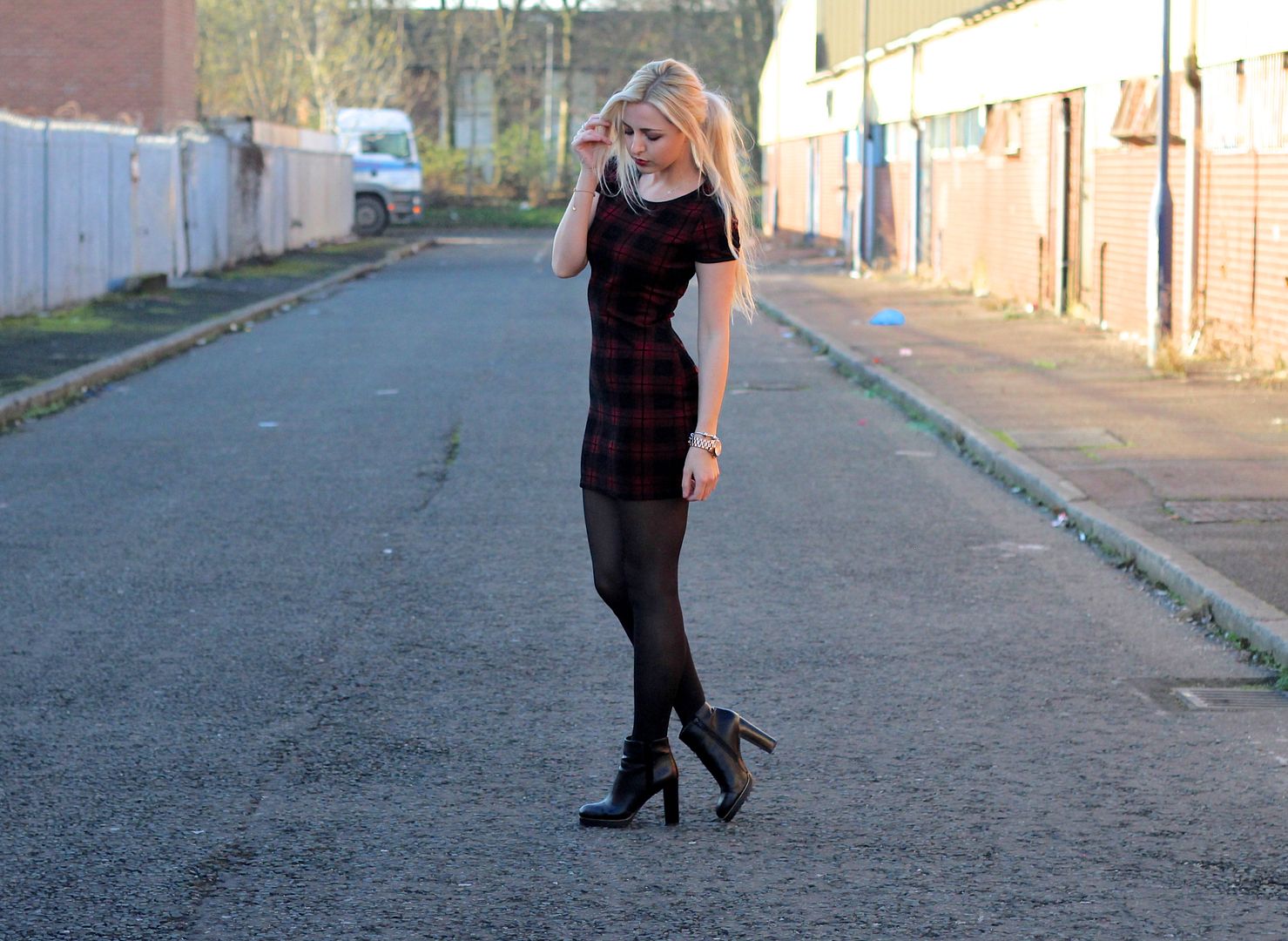 In these photos I've styled it as a day look with some tights, my trusty AX Paris ankle boots and a snuggly faux fur coat*, which is also from Blue Vanilla. I love how they look paired together and the coat is so soft and cosy. I didn't think I'd be able to pull off such a bold item at first but after trying it on, I realised I need to step out of my comfort zone more often because I really like it. It also keeps me sooo warm in the horribly low temperatures we've been experiencing recently so that's a nice bonus too.
There's not a great deal more to say about this look (I never know what to say about my outifts, have you guessed yet?) but I'd highly recommend checking out Blue Vanilla as they've got some gorgeous bits and pieces to offer and I'm very impressed with this combo. They're a fairly new company but are already loved by lots of bloggers and rightly so!
What do you think of this look? Are you a fan of the tartan trend?