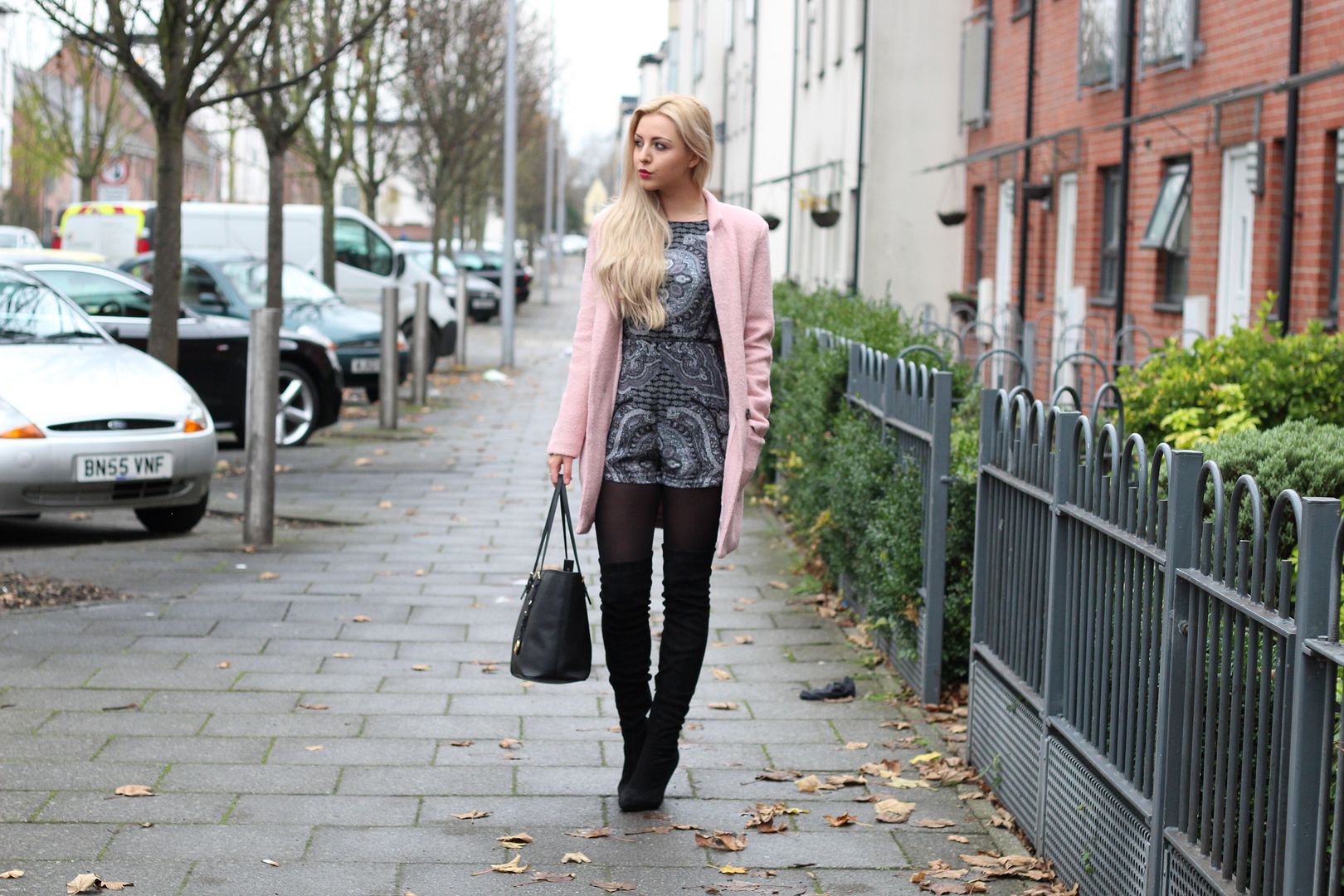 My biggest obsession at the moment would have to be thigh high boots. I bought these beauts from NEXT after seeing them on the fabulous Lydia Millen and since then, I've not stopped wearing them. I think they make any outfit look 10x more chic. I love that these ones have a little heel as they're great for glamming up a plain outfit or wearing in the evening but I have to say, they do get a little uncomfortable after a while. However, I've naturally asked for some flat thigh highs for Christmas so there's that problem solved. Yep, I told you, obsessed.
As well as thigh high boots, I'm also loving Winter coats. I never used to like big tailored coats and would always stick to my leather jacket, even in the depths of Winter when I was freezing. Not ideal. However, this A/W things have changed and my coat collection is forever expanding. The most recent addition is this

pastel pink boyfriend coat

* from Daisy Street. I really love the colour as it goes with lots of things and is a bit different from the classic black / camel coats all over the high street.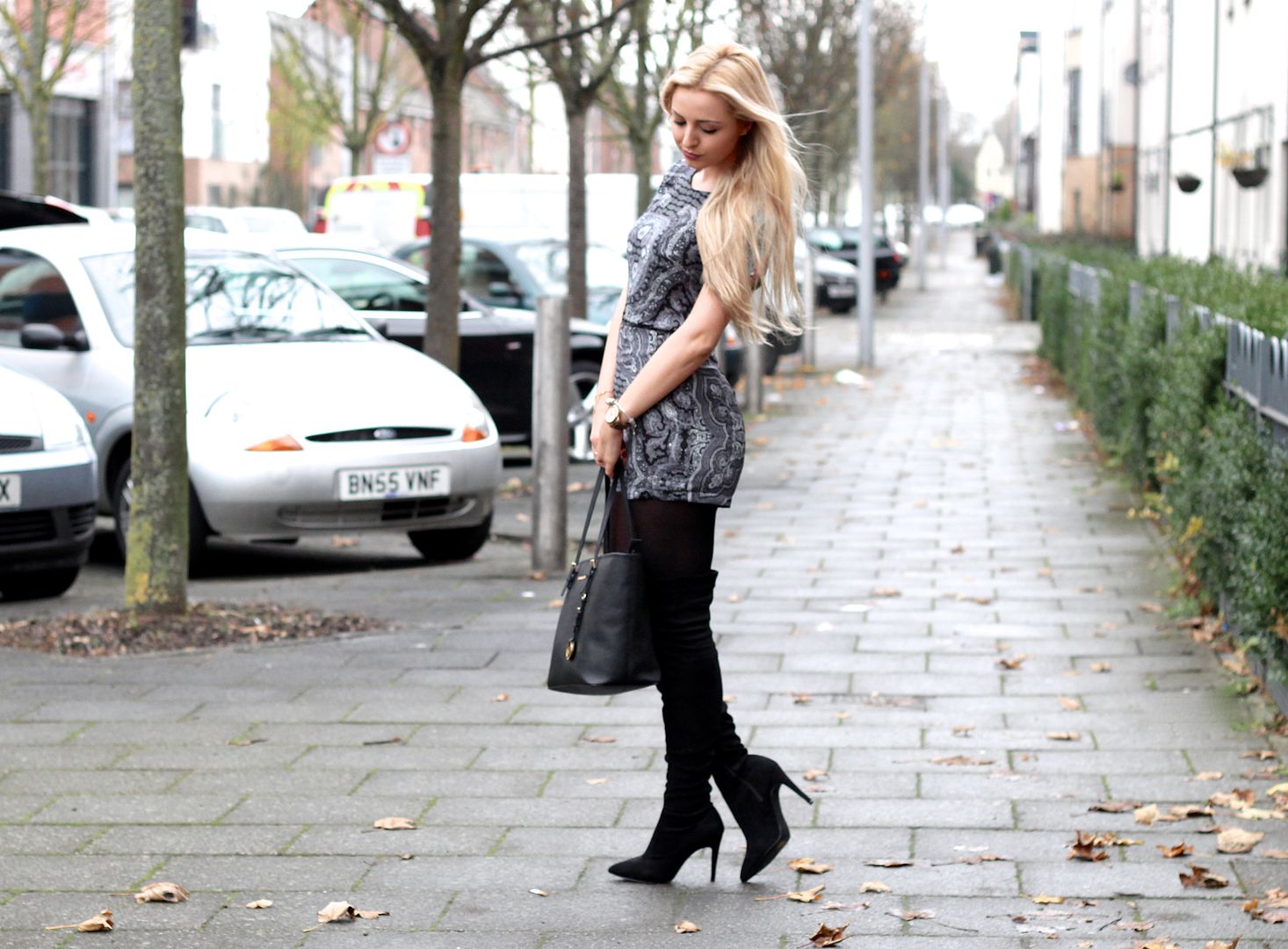 In the photos above I've paired the coat and boots with this super cute paisley print playsuit* which is also from Daisy Street. I absoloutely LOVE how it looks with a pair of tights and boots and because its a silky material, its so comfortable. I also love the pop of colour on the shoulders. I think I'll get wear out of this throughout Winter but also in Summer too - its a lovely versatile piece.
I really love all of these pieces and think they work well together as an outfit but will also look fab with so many other items in my wardrobe! Also, ten points for any of you who spotted the guy photobombing me. Fashion blogger problems or what?!
Do you like this look? What's your favourite item?