I feel like I've built up a pretty good capsule A/W wardrobe over the past few months, buying bits and pieces here and there that can be dressed up or down. In the past I had a habit of only buying nice clothes for going out and then on a day to day basis you'd find me in skinny jeans and a t-shirt. Now as much as I still love a simple jeans and tee on occasion, I've recently branched out and added things like skirts, shorts and playsuits to my every day wardrobe.
One look that I've been absolutely loving wearing over the past two seasons is cropped tops with high waisted skirts or shorts, tights and boots. Its such a simple outfit but I feel it looks well put together and stylish, even if I didn't really make much effort. I also like that high waisted pieces emphasise my waist but don't cling to my hips - its a really flattering style!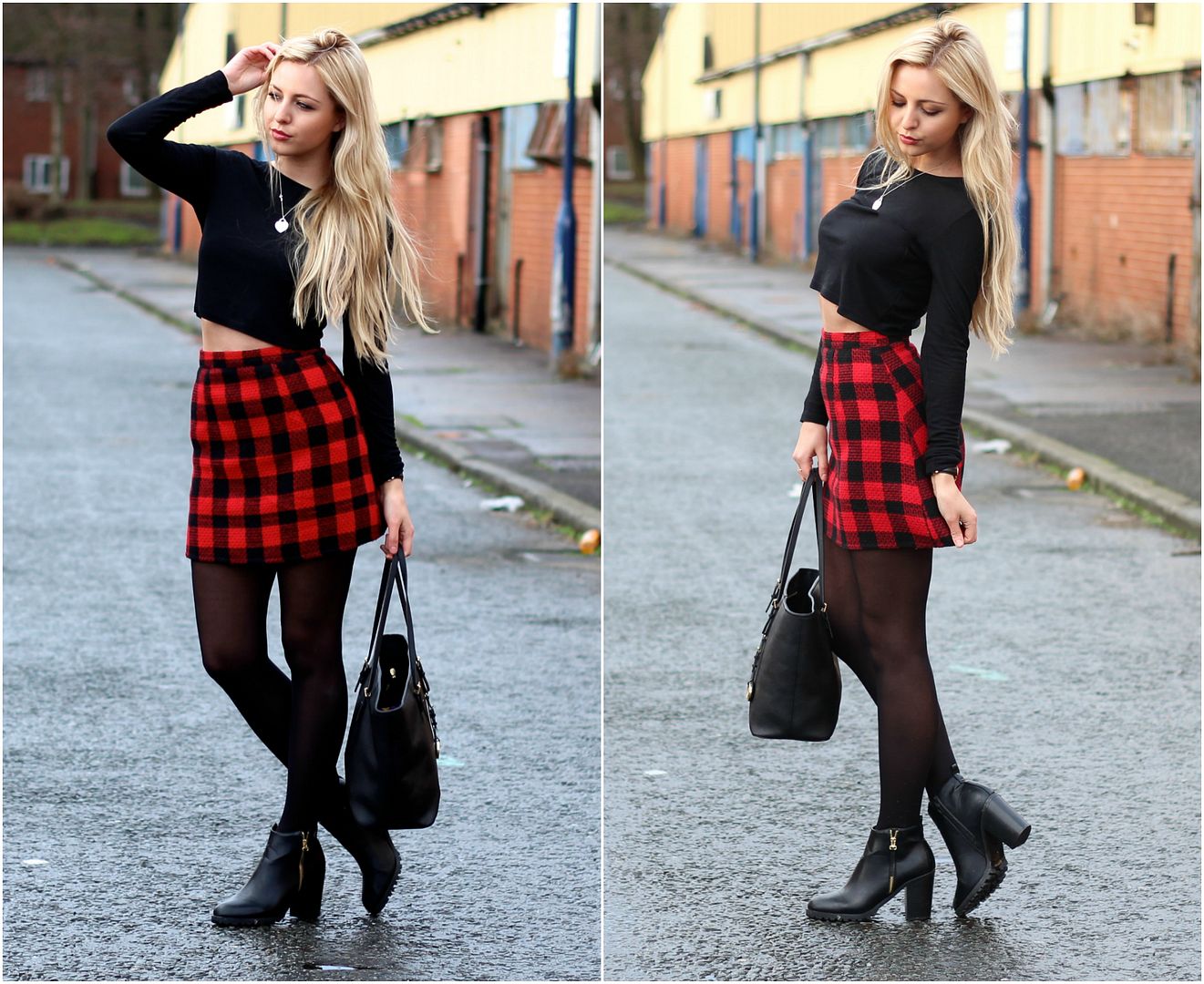 I bought the skirt I'm wearing in these photos from Missguided (buy it here) just before Christmas to wear with my knee high boots on Christmas day. There's a bit of a tradition in my family that we have to wear something red on Christmas day
and as I didn't want to get too dressed up, I thought this cute a-line mini skirt was the perfect choice. I love the contrasting red and black colours and the checked print - checks are definitely my favourite trend of this season - I've bought countless pieces of checked clothing over the past few months!
I paired the skirt with my favourite long sleeved crop top from Topshop (buy it here) which has probably been my most worn piece of clothing over the past few months. I now have it in white and khaki too as I wear it so often - I find it so easy to throw on with a high waisted skirt or shorts. I love that they can be dressed up or down as well and that it has long sleeves to keep me nice and warm. Its a total must have in my opinion! What's even better is that these tops only cost £10 - quite the bargain from Topshop don't you think?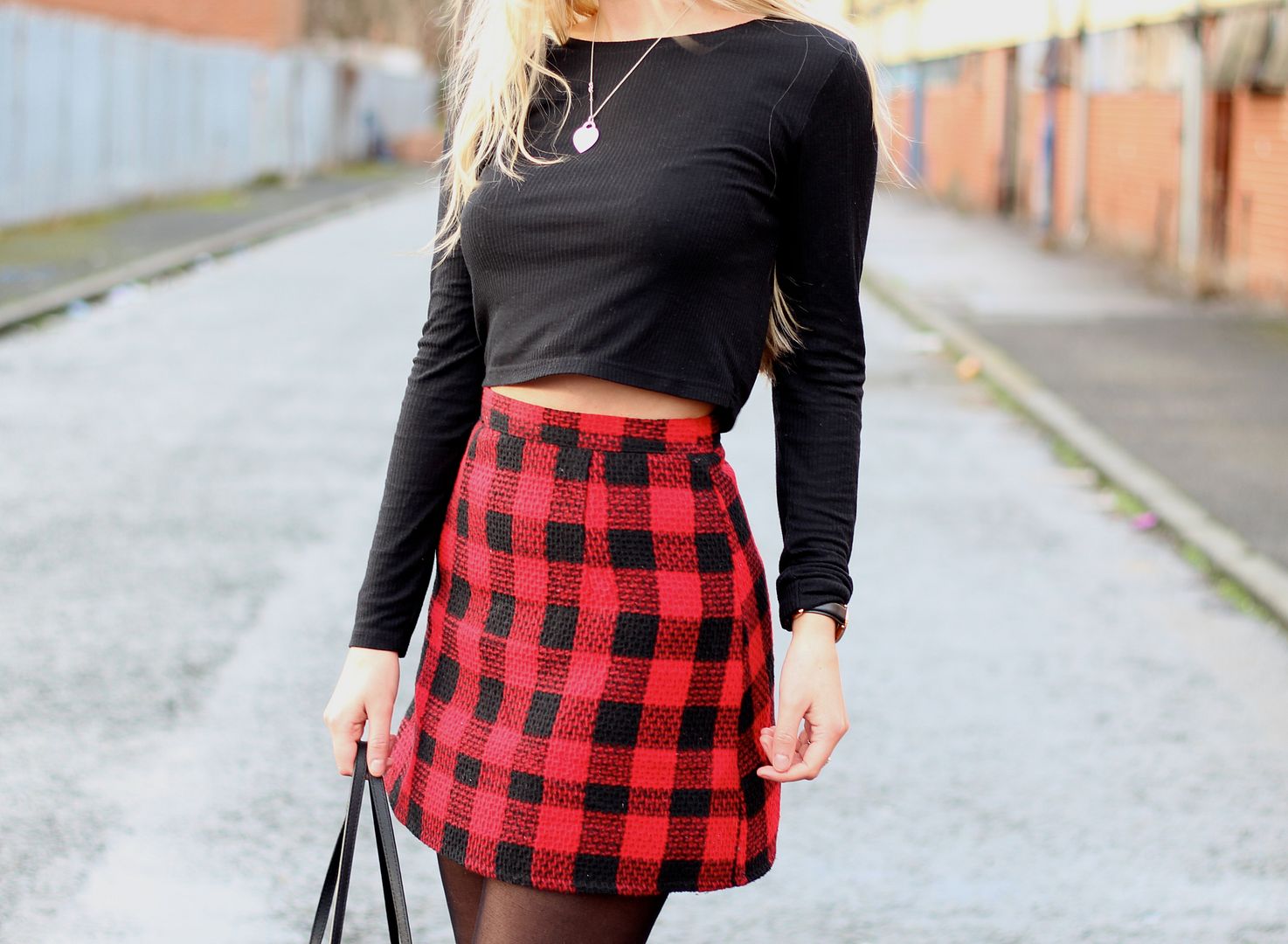 The boots I'm wearing were a Christmas present from my boyfriend (buy them here) and I've worn them none stop since I got them. Black ankle boots are a wardrobe must have at this time of year and I like how these ones have a nice size heel, a chunky front and gold zip detailing - they're so versatile and go with so many different outfits. My bag is my Michael Kors Zip Top Tote which I'm completely in love with and use every single day. I need to get my hands on the tan version for the S/S months - it really is the perfect handbag!
Are you a fan of this look?