Oh I do love a good gift with purchase offer and today I've got a fabulous one to share with you all. It would be rude if I didn't share this one, its that good! From the 29th January to the 14th February House of Fraser are hosting an exclusive Estée Lauder gift with purchase offer, online and in stores and its one you don't want to miss. When you purchase two Estee Lauder products, one to be skincare or foundation, you'll get seven free goodies (one being full size) as well as a pretty wash bag. So if you're a lover of Double Wear and are coming to the end of your bottle or you've been eyeing up the famous Advanced Night Repair serum for some time, now is the time to throw caution to the wind and snap them up.
I was lucky enough to be sent the free gift so I can share my thoughts with you guys and give you the verdict on whether its worth buying two products
to get your mitts on one. As I said earlier, the free gift contains seven products inside a pretty wash bag, one being full size and the rest being sample size.
I'm really impressed with all of the products I've tried so far and I think its a great way to be introduced to a selection of products Estee Lauder has to offer without buying the full size. Try before you buy is always a good idea!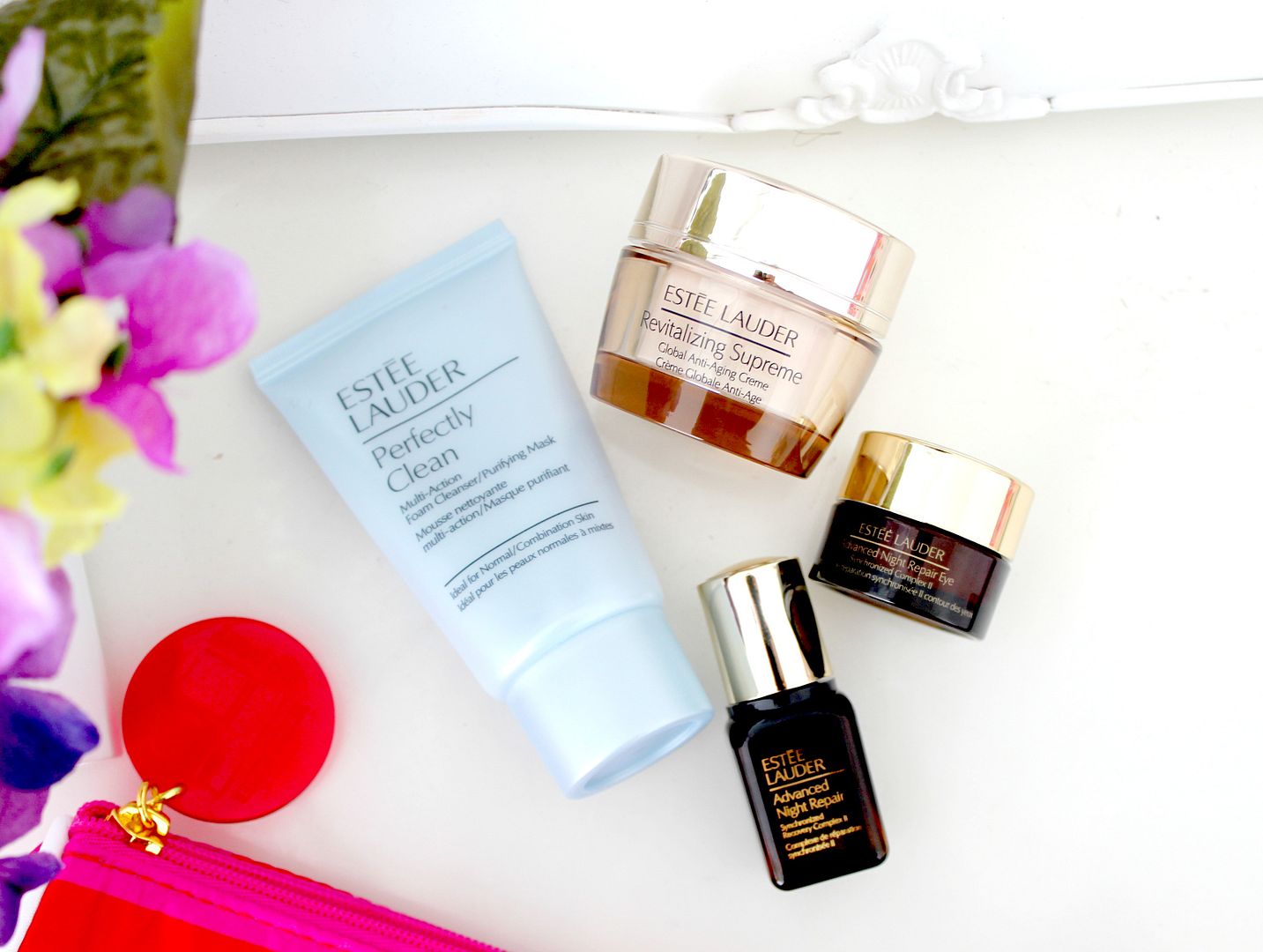 The gift will be automatically added to your basket when you checkout on the House of Fraser website, as long as one of the two products you purchase are foundation, skincare or both.
Here's a little break down of what you'll receive ...
- Perfectly Clean Cleanser, 30ml
- Advanced Night Repair, 7ml
- Advanced Night Repair Eye Gel, 5ml
- Pure Colour Eyeshadow Quad
- Pure Colour Lipstick in 'Rose Tea' (full size)
- Sumptuous Extreme Mascara in Black, 2.8ml
-Your choice of Advanced Multi-Protection Anti-Oxidant Creme SPF 15 or Revitalizing Supreme Global Anti-Aging Creme, 15ml
- Pink Lisa Perry Wash Bag
As you can see, you get a lot of products in this gift and despite some of them being quite small samples, the cleanser at 30ml, eye shadow quad, mascara and moisturiser are all very generous sizes and the lipstick is full size. The small samples are the advanced night repair and advanced night repair eye gel but as you only need to use a teeny bit of these each use, they'll last a pretty long time. I've been using them both for the past few nights and there's still plenty left so I think they will last me at least a month, if not longer for the eye cream, and give me a good idea of how they work with my skin. They're some of Estee Lauder's most popular skincare products and on first impressions I can see why - they're exceptionally hydrating, are absorbed into the skin quickly and my skin looks radiant after use.
As for the makeup items, they're all fantastic. I haven't given the eye shadow quad a proper try yet but I LOVE the mascara and the lipstick is my new favourite (there's a photo of me wearing it on my Instagram account @kayleighjcouture). Its the perfect dusky rose pink shade and very much reminds me of MAC Soar lip liner but in lipstick form. Its definitely a good Kylie Jenner lip colour if you're looking for one to achieve her look.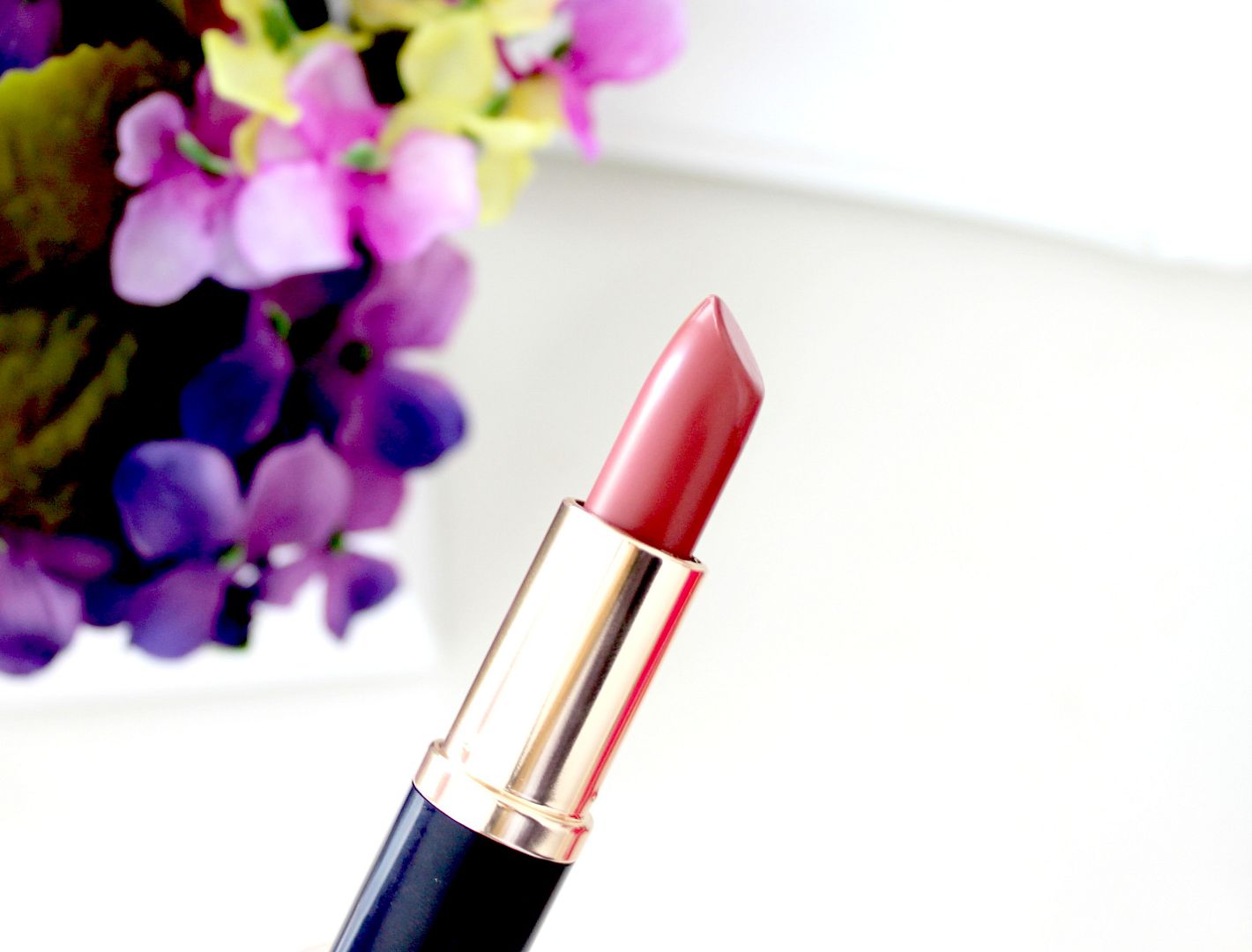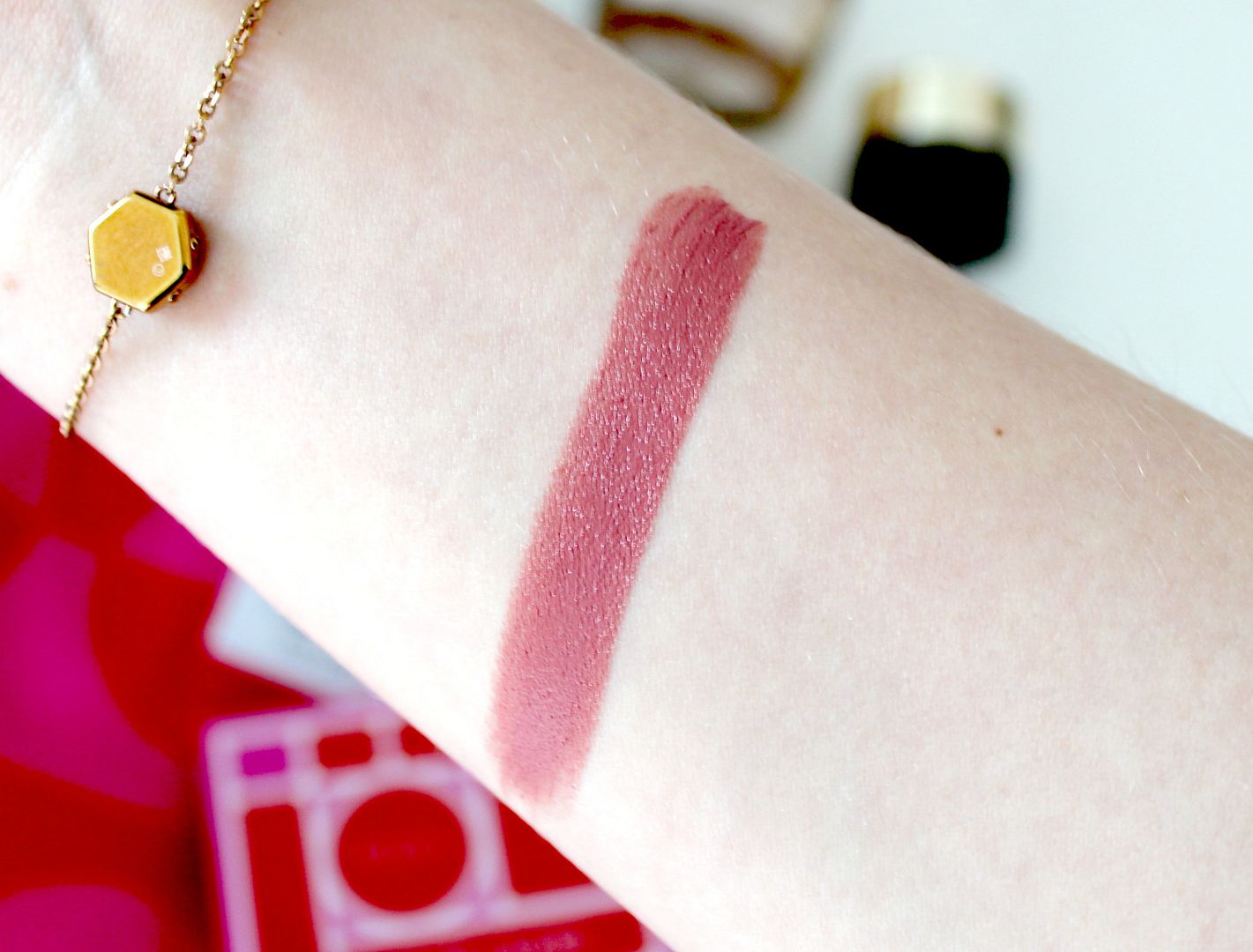 Overall I'd say this is such an excellent little selection of products and its definitely one of the best free gift with purchase offers I've ever seen. To buy the full size lipstick included in the set you'd pay £21.00 so to receive that as well as six other luxurious samples, I'd say this is great value for money and an offer well worth looking into. You could buy two of Estee Lauder's products for around £45 and receive all of this for free so you certainly get a lot for your money. Plus, you could always persuade your lovely other half to buy you some Estee Lauder goodies for Valentine's Day and get this as an extra treat. A great gift if you ask me!
What do you think of this gift set? Will you be treating yourself to some Estee Lauder bits from House of Fraser so you can get your hands on this? Click here to check out their range of products available.