Since I was 14 years old, I've been obsessed with ghd hair straighteners. They're the classic straightener and for most people, the number one choice for styling hair. They're used in hair salons all over the country and they've won numerous awards in the beauty industry for being the best of the best. I have to say, over the past ten years I've been styling my hair, I haven't strayed away from my beloved ghd's once. I've had a few different pairs over the years (mainly for the different colours, not because there was anything wrong with them) and I've loved each and every one of them.
The latest pair of ghd's to come into my life are their limited edition rose gold pair which were very kindly sent to me by Jen's Journal, a fab new website aimed at females which provides articles, hints, tips and advice on fashion, hair, beauty and lifestyle. Its a fab read!
Back to the straighteners and I just can't describe how much I'm in love with them. I'm completely obsessed with all things rose gold and these are just beautiful and look stunning sat on my dressing table. They're definitely the prettiest straighteners I've ever owned!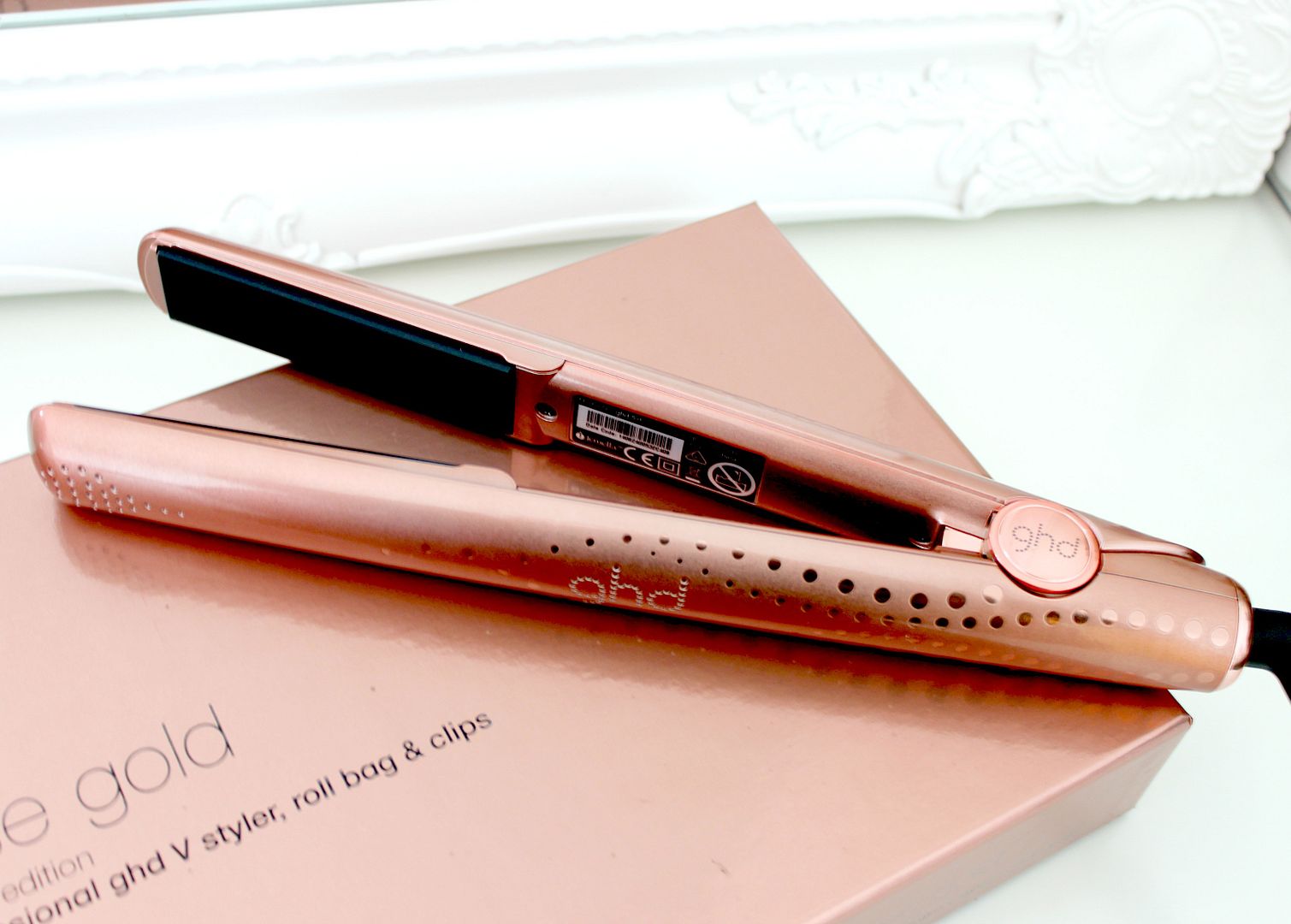 They also come in a gorgeous matching rose gold box which includes a heat resistant case / mat (perfect for travelling), two sectioning clips and a protective plate guard which allows you to pack up your straighteners straight after use which is SO handy as I hate having to wait for them to cool down if I'm in a hurry and need to take them with them.
As well as looking good, the straighteners themselves are fantastic. They straighten my whole head of hair in a around 10 minutes (and I've got a lot of hair) and I love using them to create soft curls too. Basically, if you've ever seen a picture of me with straight or curly hair, I've used my ghd's to create the look. I never use a curling tong. I have fairly wavy / crazy hair naturally so they're an absolute
must have for me and I rarely leave the house without giving my hair a once over.
I also love that they have an automatic sleep mode which means that if they've been left unused for 30 minutes, they'll automatically turn themselves off. This is super handy for someone forgetful like me as there's been many times I've left the house and thought 'oh crap, I've left my straighteners on' and had to go all the way home. With these straighteners, that inconvenient problem can be avoided!
There's no surprise ghd stands for 'good hair days' because with these straighteners, you'll never have another bad hair day again! If you love them as much as I do, Jen's Journal are giving their readers a chance to win a pair throughout Feb so do keep your eyes peeled for that.
Are you a ghd fan? What do you think of these rose gold straighteners?
Collaboration with Jen's Journal*